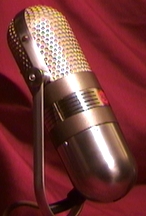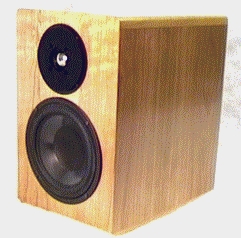 TALKING DOG TRANSDUCER COMPANY


Ultimate sonic transparency is our goal in designing and manufacturing loudspeakers, passive preamps, cables and custom electronics. We believe that elegant simplicity is the key to realism in sound reproduction.
---

Some of our Products and Services Include:
Loudspeakers Go to our Speaker Page
In our speakers, every single component is chosen for maximum sonic transparency. Drivers, crossover components, wire, damping materials, etc., all are selected by both A/B listening and technical merit. This approach yields extraordinary resolution of sound with very conventional designs.
Plus: Custom, Sealed In-Wall Speakers
Our pure 5N silver digital cables will impress you with their ability to broaden and deepen the soundstage and provide an incredibly natural tonal balance and liquidity to the music.
Steve Sank carries on his father's legacy of caring for RCA ribbon microphones. Also Beyer, Shure & B&O ribbon microphone repairs & modifications. Functional restoration & complete cosmetic restoration to showroom-new condition when at all possible on RCA ribbon, dynamic & condenser microphones.
RCA, Western Electric, Nakamichi & etc. Microphone Literature/Pics
Microphone Restoration Examples Page
Get the most out of your existing tube amp, preamp, tuner, etc. Our chief engineer has over 25 years of experience building, modifying and repairing tube equipment, and specialises in McIntosh, Marantz, Moscode, conrad-johnson, and other high-end manufacturers' tube audio equipment.

Solid State Modifications Go to our Solid State Audio Mods Page(not yet installed)
CD & Laserdisc players, preamps, amps, etc., whatever solid state equipment you have, the chances are we can get substantially better sonic performance from it. We specialise in modifying s.s. equipment from Spectral, Krell, Museatex, McIntosh, Cello, Nakamichi, Accuphase, and many others.
Custom Electronics Go to our Custom Electronics Page(not yet installed)
Tube, Solid State or Hybrid phono stages, line stages, special function circuits, just tell us what you need and we can custom build it for you to suit the specific requirements of your situation.
Tube and Solid-State Amps, Preamps, Tuners, etc., CD players, Laserdisc players, 8mm, Hi8, SVHS VCR's and Camcorders, Video Projectors, Tape decks, Turntables, etc., all are within the scope and experience of our service techs. McIntosh, Nakamichi, Krell & Denon Authorised Servicer.
Talking Dog Transducer Company
2112 N. Dragoon Street, #13
Tucson, Arizona [ 85745 ]
Phone: (520) 409-4189 day or evening
Send e-mail & Paypal transfers to bk11@thuntek.net or varacoustic@yahoo.com