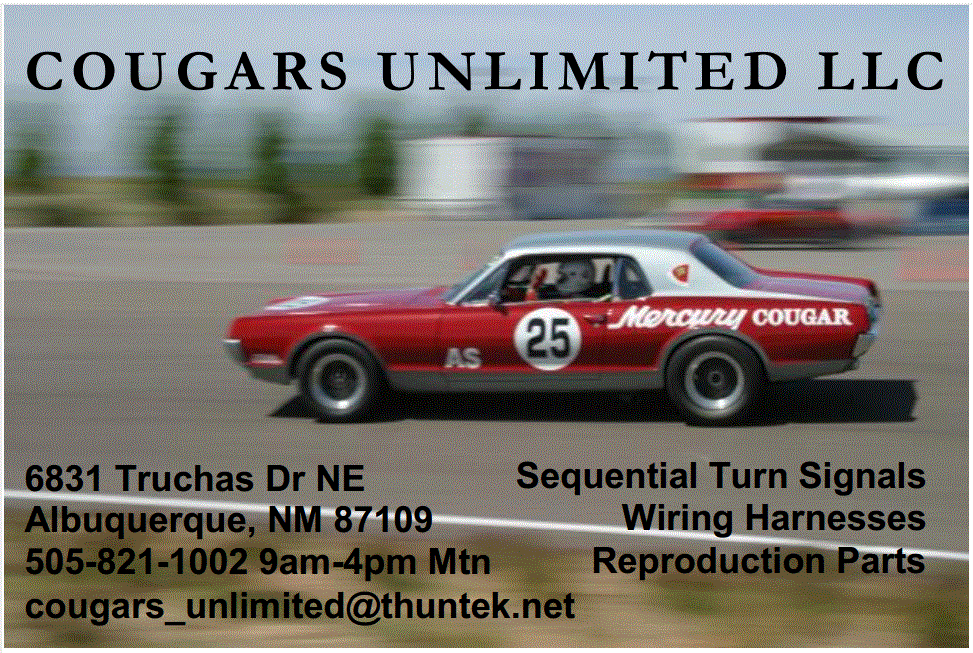 Autos for Sale:


1969 428CJ Ram Air Eliminator ---------> SOLD!
Competition Blue, White comfortweave Deluxe interior
428CJ Ram Air
C6 Automatic
Power Steering
Power Disc Brakes
Tilt-away steering column
Ralley wheels
Front Spoiler
Rear Spoiler
LH Racing mirror
Sequential turn signals
Currently diassembled, a project car with great potential!

Parts included:
8000 RPM Tachometer
New correct style white comfortweave front and rear seat covers
New front spoiler


Cougars Unlimited LLC
6831 Truchas Dr. NE
Albuquerque, NM 87109
Phone: (505) 821-1002 , 9:00AM-4:00PM Weekdays, Mountain time.
cougars_unlimited@thuntek.net

(C) Copyright 2015 Cougars Unlimited LLC. All rights reserved.